Steinway Academy of Music
Spanish Fort
Our instruction is tailored to meet the needs of each student to make the study of music engaging, fulfilling, and fun. We offer weekly private lessons in Piano, Violin, and Voice. Students of all ages and levels are welcome, including adults. Lessons are offered starting at $100/month for 30-minute lessons depending on the age and level of the student. Contact us today to schedule your lessons!
Why should you study with us?
One-on-one, personalized instruction is the standard in our academy. Our instructors are devoted to helping you succeed, and customize their instruction to fit your learning style and musical goals.
Our academy's piano studios feature Steinway-designed, acoustic pianos.
All studio recitals are held on Steinway 9' concert grand pianos.
All of our teachers hold university degrees in music and have extensive experience in music education and performing.
We offer many diverse performing opportunities for our students, such as frequent studio recitals, competitions, music camps, and masterclasses with guest artists.
Our convenient location next to the Eastern Shore Center in Spanish Fort makes our academy easily accessible for students from all over the Eastern Shore and beyond.
Meet Our Teachers
Daniel DeKonty, Piano and Voice Teacher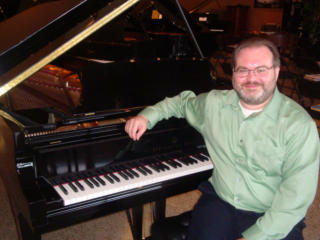 Daniel K. DeKonty, Jr. is currently President of the Baldwin County Music Teacher's Association, the local association for the MTNA. He earned a Bachelor of Arts in Music with an emphasis in piano and voice from Kennesaw State University. Daniel also studied undergraduate music at Shorter College and Lee University as well as post-graduate work in music education at West Georgia University.
Daniel has been involved in music education and performance over the last twenty years. Daniel has worked as director of music and fine arts at West Union Baptist Church, Gray's Chapel A.M.E. church, Church on the Word, and First Assembly of God. He believes that a good musician should be capable of performing multiple genres of music and teaches his students based on bringing out their strengths in the styles they enjoy and can most excel in.
Daniel has been in many choral and performance groups through his music career. He has performed in France, Germany, Austria, Switzerland and Russia. A background vocalist for live performances by Alvin Slaughter, Ron Kenoly, Lily Knowles, and Karen Wheaton; He has also been involved in recordings for Integrity Music, Brentwood Records, Benson and Pathway Press.
Bethany Gorman, Piano Teacher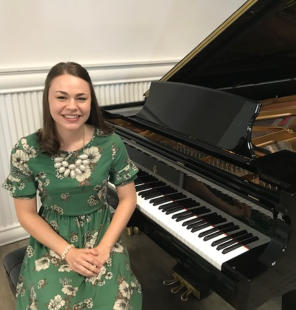 Bethany Gorman began playing piano at age eight. Her enthusiasm for music and quick learning helped her excel in playing. As she continued to study piano through private lessons, accompanying, and competitions, she realized that music was a gift she wanted to share with others.
Bethany received her Bachelors of Science in Music Education with a Keyboard Emphasis from Pensacola Christian College in the Spring of 2017. Her experience as as undergraduate student taught her the value of hard work and self-discipline. Upon receiving her Bachelors degree, Bethany realized that there was so much more to learn about music. She continued her graduate studies at Pensacola Christian College and earned her Master of Music degree in the Spring of 2019. The amount of knowledge and growth that she received from her own professors inspires her to be the best teacher for her students. Bethany has taught students of various ages and loves the energy excitement that they bring to each lesson.
Joy Walter, Piano and Voice Teacher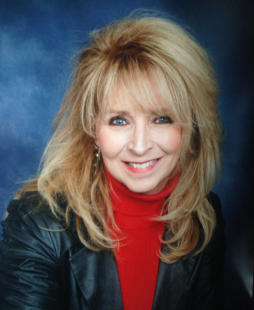 Joy has been teaching music for forty years and is as excited today as the day she started. She finds great delight in seeing students develop, enjoy, and then use their gifts to bless others. Piano and vocal instruction have been her main focus, but she also enjoys teaching or directing all other aspects of music. She received her Masters degree in Music Technology/ Secondary Ed ( under the prestigious Robert W Smith), from Troy University in Troy, Al. Joy has taught every age group possible and most enjoys the college campus classroom. Beyond teaching, she stays active writing, arranging, and performing or ministering through music. She will be directing Middle Schoolers at Bayshore Christian this coming Fall. Being part of the Steinway family in Spanish Fort is just the cherry on top! She knows that music is the universal language and desires to create amazing communicators across the Bay Area.
Rebekah Lipscombe, Piano Teacher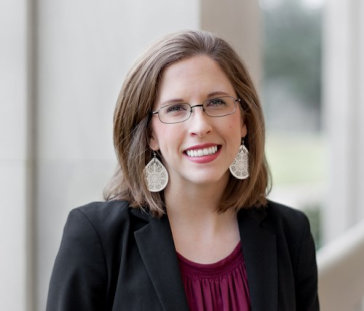 Rebekah Lipscombe is a native of Gulfport, Mississippi, with a lifelong love of music passed down from several musically-gifted family members. Rebekah graduated from high school in 2009 with the desire to teach piano and pass on to others her love for the instrument. After several years of teaching, she moved to Mobile, Alabama to begin work on her bachelor's degree in Piano Performance at the University of Mobile. Rebekah grew tremendously as she studied with Steinway Artist Dr. Kadisha Onalbayeva, and finished her degree in 2019. She then decided to continue her studies with the Master of Music in Piano Performance program and will graduate in 2021.
Rebekah has continued teaching students in the greater Mobile area for the past several years, both in private and group lesson settings. Her joy in watching students of all ages grow to love and enjoy music increases constantly. Rebekah enjoys supplementing her extensive classical background with more contemporary music, and encourages her students to explore their own creativity during their lessons.
In addition to teaching piano, Rebekah has a deep interest in music theory and has tutored university students. She loves to teach theory as a part of every student's lesson and make connections between thinking, listening, and playing.
Rebekah has served as a pianist at many churches for most of her life; currently at Covenant Presbyterian Church in Mobile, she loves leading people in worship through music.
Kedra Kinney, Violin and Viola Teacher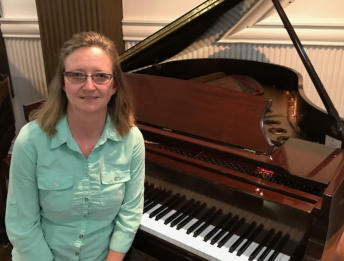 Kedra has played violin since starting at the age of nine in a fourth grade string class. She knows the value of both the school orchestra setting and private lessons. She credits her early violin teachers with passing on a passion for music by learning a repertoire of violin classics and moving ahead with challenging and enjoyable music. Kedra desires to pass on that passion for music to her students. Kedra values the benefit of playing an instrument with skill and the ability to pick it up and play anytime, anywhere, and for any occasion. She endeavors to pass onto students a joy in performing and sharing their music with others.
Kedra has over ten years of teaching experience. In addition to teaching private violin lessons, she has taught general music and orchestra classes at schools in Idaho, Washington, and Minnesota.
Kedra played violin with the Everett Symphony and currently plays at her church, Zion Lutheran in Silverhill. From 2001 to 2011 she worked as an ethnomusicologist specialist with Lutheran Bible Translators - facilitating and conducting songwriting and audio drama workshops in Botswana, Namibia, Sierra Leone, Liberia, Ghana, Nigeria, and Cameroon.
Kedra holds a Master of Arts in Ethnomusicology from Bethel University, St. Paul, Minnesota and a Bachelor of Music, music education major, from the University of Wyoming.